With around 20 years experiences, Changzhou Coating Machine Co.,Ltd is engaged in design and manufacture of a wide range of coating and laminating machines. We have gravure, meyer, comma, transfer, microgravure, kiss reverse, trickle, slot die, five-roll and scraper coaters, which can be used film, paper, foil, foam, textile and other substrates to do prime coating, back coating, face coating, release coating and resin impregnation treatment. Our coating machines have a wide versatility to handle water based adhesive, solvent based adhesive, rubber adhesive, solventless UV adhesive, silicone and non-silicone release agent with high precision, we have various drying solutions such as electric heating, steam heating, hot air heating, thermal oil heating and UV curing for choice.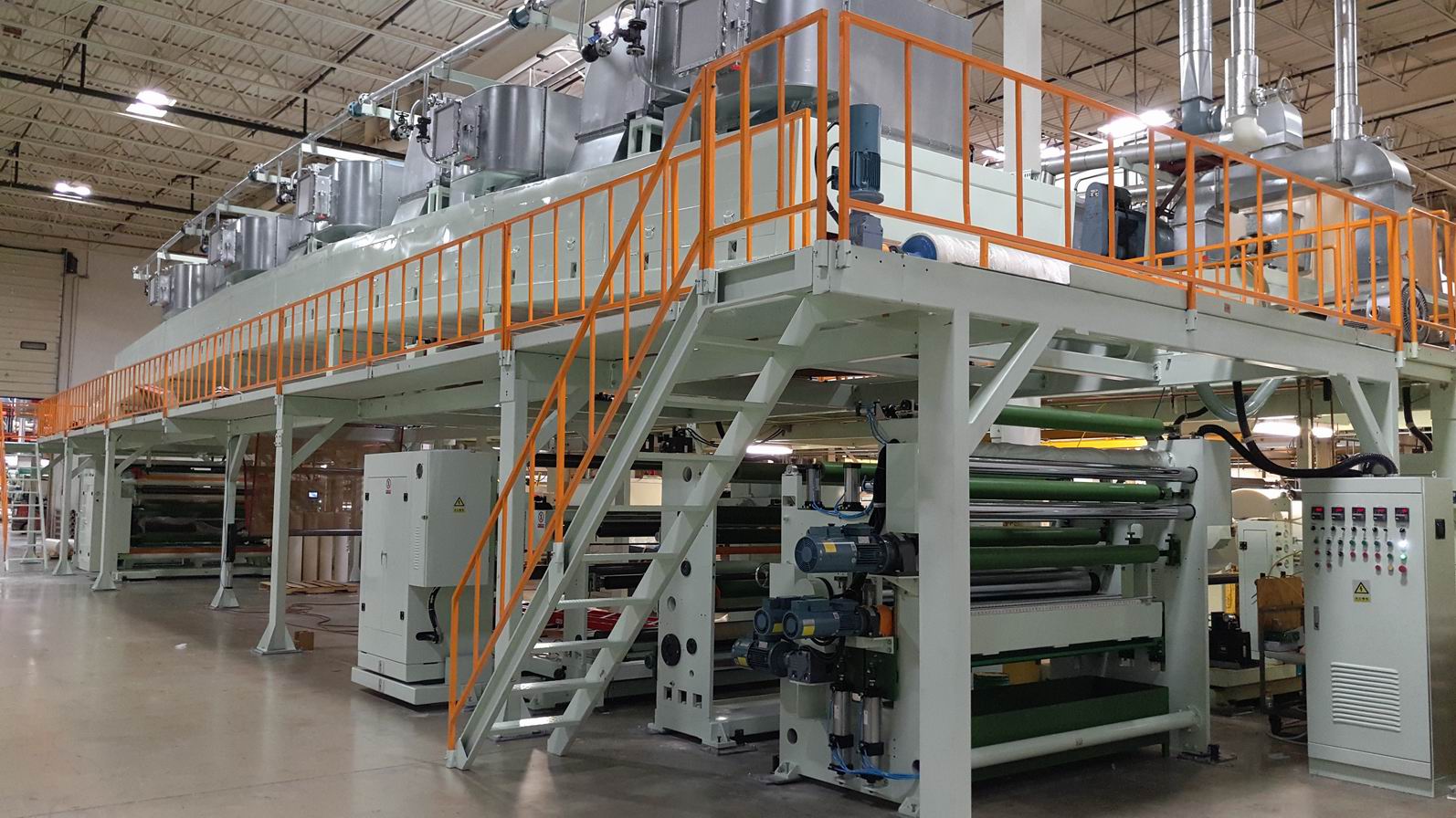 Protective film coating line installed in Polifilm USA coating facility in 2018.
Our coating and laminating machines give a high quality performance on precision of coating thickness, drying temperature uniformity, less shrinkage of substrate and good adhesive evenness. With these features our coating machines can be applied to production of Bopp packaging tape, protective film, window film, electric and electronic tape, OCA tape, Lithium battery separator tape, fuel cell tape, solar cell, thermal insulation tape, duct tape, VHB tape, double side tape, masking tape, label stock, sanitary material(hygenie pads), thermal sensitive paper, thermal sublimation paper, Inkjet printing paper and film, vehicle wraps, medical and sanitary materials, electromagnetic material, photoresist film, mica tape, release paper and release film.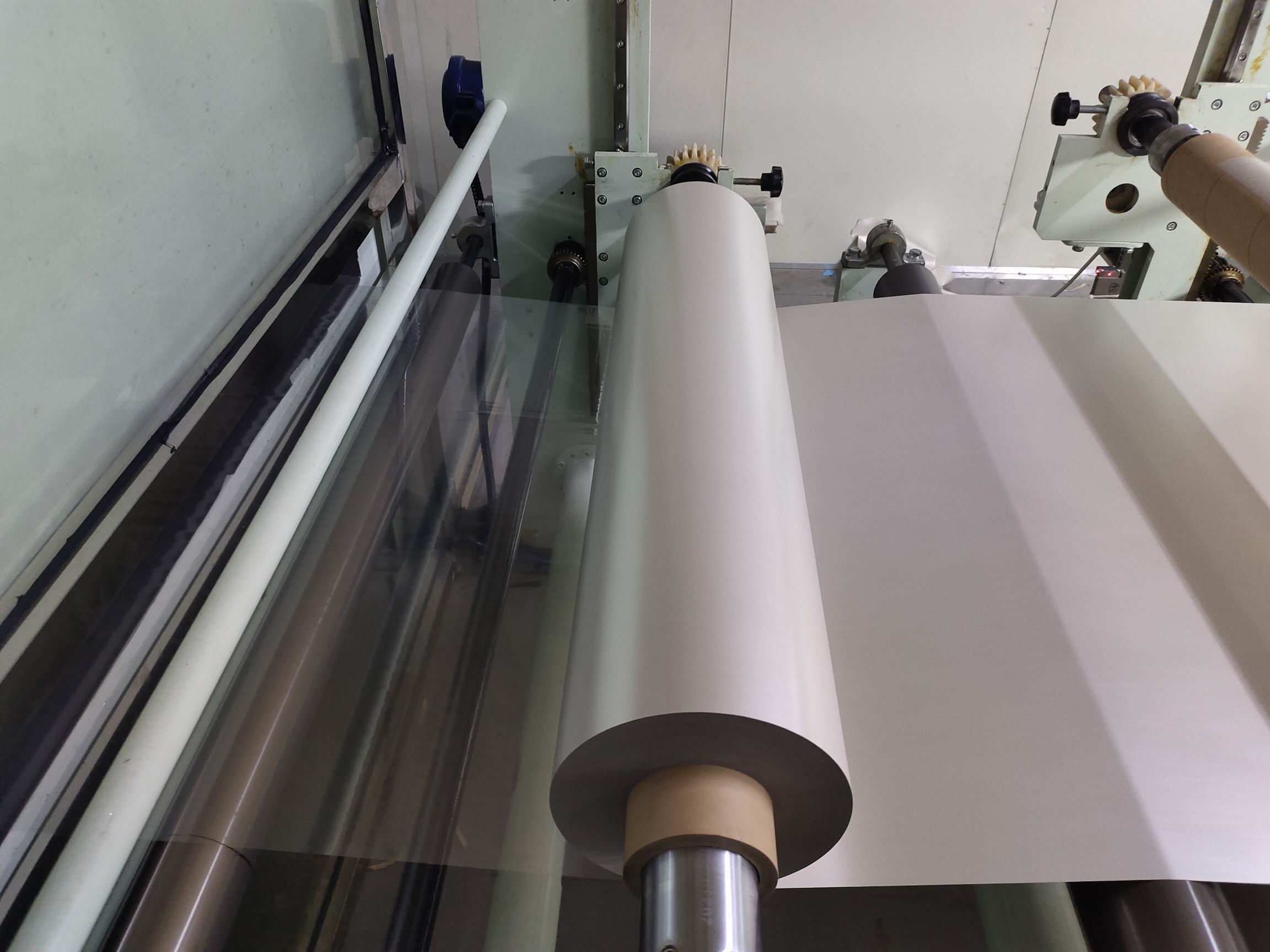 Mica tape coating and laminating line installed in 2021.
With excellent cost efficiency, high quality performance and attentive service, our coating machines are chosen by many famous brands in China and around the world, including Youyi Group, Xiaxin Science Technology, Wampolet, Pinnacle, GD.Innova, Top Solar, Polifilm(Germany), Nitto(Japan), Ajit Industries(India), Rathna(India), Irandar(GIG Group), Normaizol(Ukraine) and Plemir(Russia) and so on.